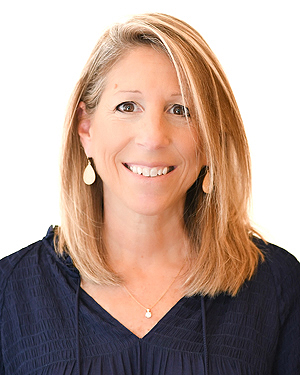 Becky Ray joined Allie Beth Allman, and the top-producing Lillie Young Group, more than 15 years ago after a successful career practicing law. Since joining the company, Becky has been a consistent multi-million-dollar producer, developing along the way a loyal base of clients who benefit greatly from her legal background, her extensive knowledge of the Dallas real estate market, and the unique perspective she brings to each real estate transaction.
Raised in San Antonio, Becky obtained her undergraduate degree from Tulane University before moving to Dallas in 1989. After graduating from SMU Law School with honors, she began her legal career, working first in private practice and then in-house with the state appellate court, before eventually starting a family and ultimately, in 2007, turning her attention to her true passion — residential real estate.
Becky brings many of the skills she honed as an attorney to her real estate practice … strict attention to detail, strong negotiating and organizational skills, and an unwavering commitment to achieving her client's goals. Her business encompasses a wide variety of clients (from first-time homebuyers to empty nesters) and covers a broad geographic area, though her primary emphasis remains on the Park Cities, Preston Hollow, and surrounding communities.
Becky has lived in the Park Cities for more than 20 years, raised her children in the Highland Park schools, and been an active community volunteer for decades. She is a member of Preservation Dallas, the National Charity League, and the Young Men's Service League and is a strong believer in the age-old quote, "If you do what you love, you'll never work a day in your life."
Becky's first-hand knowledge of the Park Cities and surrounding areas, coupled with her legal training and energy and enthusiasm for real estate, make her uniquely qualified to assist clients with all aspects of their real estate needs.
If you are considering buying, selling, or renting in today's challenging real estate market, connect with Becky at 214.207.0983 or via email at becky.ray@alliebeth.com