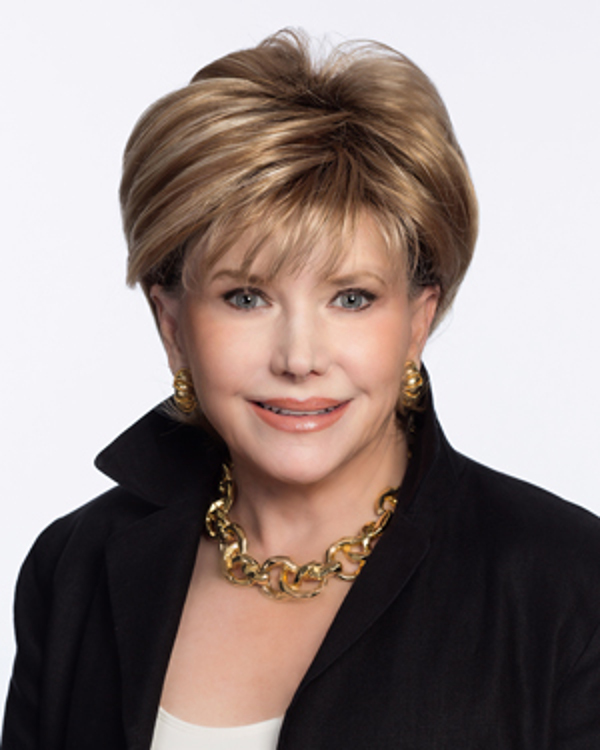 Sally believes in being prepared and making others comfortable by quietly but effectively working behind the scenes. Those who know this upbeat lady say she is a facilitator in any project put before her often making the difficult seem easy. Sally just seems to get things done without complication while understanding that details often make the difference.

But it is in her career as a real estate professional where this organized businesswoman shines. Sally's knowledge and ability to focus on her clients' goals, combined with customer service and commitment to her clients describes Sally's professional approach to business and is what makes her successful.

Because Sally understand that client goals are critically important, she carefully listens and then gathers the necessary information needed for clients to be able to make their best business decisions, with a transaction which throughout gives them a pleasant real estate experience. Sally's clients know that they are being stewarded by an agent who is unparalleled, experienced and caring.

Having lived and worked in the Park Cities area of Dallas for over 40 years, Sally has an in depth knowledge of the local residential real estate market and an experienced eye for spotting value in properties. With her insightful ability to identify client needs and the method to accomplish, Sally provides assistance each step until a desired outcome is complete. What is more, Sally fully maintains communication and assistance before, during and after the transaction.

Sally Johnson has been a licensed Texas Realtor for over 15 years with 30 years of experience in Dallas and Park Cities both as an investor and remodeler of homes. Sally Johnson is a licensed Interior Designer and is a member of ASID. She is a BBA graduate of TCU's Neeley School of Business. Sally's strong background in business, interior design, construction and marketing help her selling clients best showcase their home, translating into a quick sale for top dollar. Unquestionably, Sally has always provided her clients with unique, personal attention and professional commitment that differentiates her from other realtors.

Sally is a team player who was tapped to join the award winning 'Lillie Young Group' in 2008. As Lillie Young states, "Sally truly cares about the needs and wants of her clients. Sally always works tirelessly to find buyers the perfect home and is exceptional in guiding her sellers, as well, to a successful sale from professional home staging to detailed marketing plans. Clients value her excellent follow-through, as well as her loyalty and commitment to their transaction".

Sally Johnson has been a Park Cities resident for 4 decades and reared her daughters there. She remains active with Crystal Charity Ball committee, The Charter 100, Highland Park United Methodist Church, her Delta Gamma sorority, the Kappa and Tri-Delt Mother's clubs and The Family Place where she founded "The Partners Card". Sally Johnson is considered by all who know her to be a trusted and dependable friend and professional. Sally takes time for people, and she wants to be your "Partner for Real Estate Success"!
Connect with Sally at (214) 676-4992 or email sally.johnson@alliebeth.com